Our aim is to build up our volunteer numbers so that we can offer Calderdale Chaplains across the Borough. ​
Our heart and vision is for the peace and prosperity of Calderdale. We see, and want to increasingly see, our Borough as a vibrant, fun, ground-breaking, peaceful place to live, work and play. Calderdale Chaplains is part of this! Meet our volunteer Chaplains...
Piece Hall Chaplains:

Jean Blakey is a self employed transcriber who has supported her husband Paul in setting up and replicating projects across the world. She is author of the children's book 'Cluck Cluck Duck'. Jean is part of King's Church.

---

Paul Blakey MBE helps churches, police and local authorities set up street, club and festival initiatives. Paul is a speaker, author and broadcaster. Paul is part of King's Church.

---

Neil Deakin - Neil is the Youth Pastor at The King's Church. He is married with 2 children and loves to be creative - building things, designing things and drawing things (including the Stoodley Pike line drawing for Calderdale Chaplains logo!)

---

Angie Ross - Angie moved to Calderdale many years ago and very quickly made it home! Angie is part of the leadership team at Halifax Central Church and loves the independent shops in Piece Hall!

---

Heather Smith - Heather is the pastor of Halifax Central Church and sees Calderdale Chaplains as a great way for the church in Calderdale to get out of its buildings to meet people where they are at!

---

Ana Zepeda - Ana brings a South American flavour to Calderdale Chaplains! She has a real heart for Halifax and loves people. Ana is part of King's Church.

---

Todmorden Chaplains:

Pat Dale - Pat loves talking to people and has found that becoming a Chaplain the perfect choice to get to know people and talk with them. I'm a Pastoral Minister for St Mary's in Todmorden, I know quite a lot of people in Todmorden and people know they can talk to me. I also do a lot of volunteering work with Healthy Minds and CICS.


---

Meg Kennedy is a member of Todmorden Christian Fellowship and is a retired Midwife and Counsellor. As a wheelchair user now, I like getting out in the community on my mobility scooter to meet and get to know new people in Todmorden. I sing in Three Valleys Gospel Choir and I also volunteer for Healthy Minds."

---

Bob Stoner is one of the two ministers at Todmorden Methodist Church. He is their Deacon and Community Minister, seeking to be out in the town, listening and chatting, finding ways to develop community. He has been a Street Pastor (Lincoln) for 10 years and set up Street Angels in Sleaford. He's contactable on 01706 810757 or

email

.

---

Ainley Top Chaplains:

Adele York - Adele is the leader of Anew Home Church in Ainley Top and will be making links with the Premier Inn, Toby Carvery and Nags Head as well as the 250 homes.

---
Powered by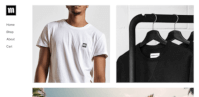 Create your own unique website with customizable templates.